ARE YOU LOOKING FOR DOORSTEP REPAIR & SERVICES ?
JUST FILL THE SIMPLE FORM
Low cost BUT Quality Services
LCD TV REPAIR & SERVICES
Note:- Also all brands LCD/LED panel screen repaire by import machine.
LED TV REPAIR & SERVICES
Note:- Also all brands LCD/LED panel screen repaire by import machine.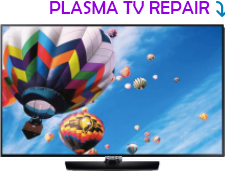 PLAZMA REPAIR & SERVICES:
Note:- Also all brands LCD/LED panel screen repaire by import machine.
Why Choose Us
Free Pick Up and Delivery
Highly Skilled Engineers
Highest Comfort
20 years of Experience
Feasible Charges
All repair services are backed up by a 30-day warranty.
What a local repair mechanic and unorganized small establishments can't provide:
Not all can provide competent and trained mechanics able to fix all kinds of appliances
Not all can provide post repair guarantee of their work
Not all can guarantee punctuality and fixed timeline for their work
Not all can assure you the quality of parts they use
Not all can be trusted for not replacing your genuine parts with low grade components
Not all can provide a free quote pre repair and a promise of no additional charges post repair
Not all can provide a professional conduct to their customers
Not all are accessible 24 X 7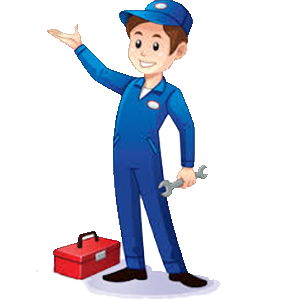 Getting something repaired was never this easy! Check ...How It Possible With High Tech Services ?
We have trained engineers and service available 24 / 7 / 365! Our repair facility offers doorstep repair services with material the capabilities for all your needs.
Area's Most Trusted One Stop Multibrand Service Center
Note:- We Provide Doorstep Repair And Services, Color TV repair within 5 k.m from our office.
What Our Customer Say About Us?
I face a Problem with my Led, Visited service station , Lcd Panel was Faulty.
Cost of part , is nearly the amount of a new TV. Then I search and Look for these Guyz.
They repaired My Panel , And now My Tv is Working Perfect .
Vikram Das
High Tech Services is by far the best yet affordable TV service company that I have come across.
And best of all, I didn't have to move a muscle. They came, they serviced and they dropped it back.
Rohit Sharma
Absolutely impressed with the service, timing and their professionalism.
I will use High Tech Services each time I need my TV fixed
R J Bannerjee
These are the Real Technical Peoples .
My Bravia is working Perfect after repair , i was fed up with authorised service centre guyz.
Kiran Singh
Best repair service center in Delhi & NCR
Abhishek
Fast Services and Reliable Services
Poonam
Services Incredible Fast , From Start to till Today
I have never faced any problem with their services.
Rav